This is really a detail in the greater scheme of things but like they say, the devil is in the details. For a long time, we've been unhappy with how smooth our surfaces feel, both on track and off-road. It's something that you too might have noticed at least subconsciously since it does take away from the immersion quite a bit when racing along a rough looking packed gravel yet the car is almost sliding over it like the surface was perfectly smooth. This is of course due to how tracks are created, for performance reasons the geometry is actually pretty smooth as you can see in the above image.
So how to get around this problem? Initially we experimented with a simple camera shake but that yielded unsatisfactory results since it's a very artificial effect that does not really affect car's suspension so for example when viewing the car from outside you would not notice anything. Not content with giving up, we cooked up a neat little physics feature that enables us to simulate high and medium frequency irregularities often prevalent on these types of surfaces, the results of which you can see in this gif: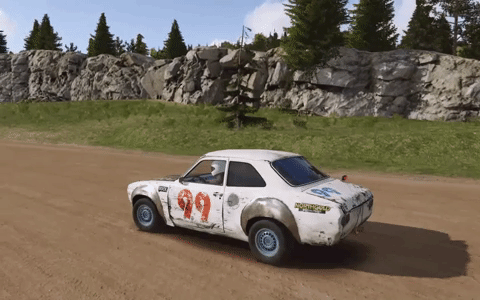 Notice how the body vibrates and undulates when going over the small bumps on the road, suspension doing its thing? Since it might be somewhat difficult to see the effect in a small gif, here's another one showcasing it on a bumpier off-road surface: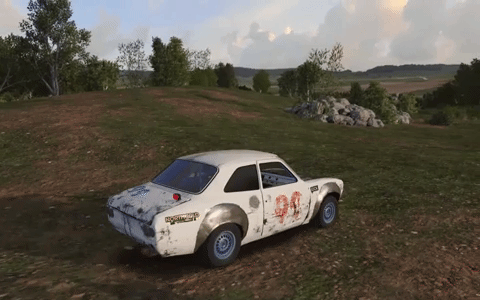 We're very happy with the outcome since we believe it's really something that does improve the immersion quite a bit. It's also one of those things that will make racing feel even more physical, and like you know that's something that Wreckfest is known for. We're confident that you too will love it but what do you think? Let us know in the comments!
That's it for now but now that we got the ball rolling expect more development updates like this very soon!